Cabaret Tonight
Cabaret Tonight featured a cast of ten singers who each took to the stage in a set of songs giving the audience the impression they were in a New York nightclub. They shared amusing anecdotes about their careers and introduced the songs with interesting patter as though they were old pros who'd been on tour for years. There were two husband and wife teams performing in this show, Danny Balkwill and Katy Murphy as well as Chris King and Jennifer Suratos. The elegant and glamorous Carole Jinks, a singer herself, emceed the evening with style and panache, telling the audience stories and introducing each singer in true nightclub fashion. Our second sell-out show.
Cabaret Tonight
May 2010 @ The Performing Arts Lodge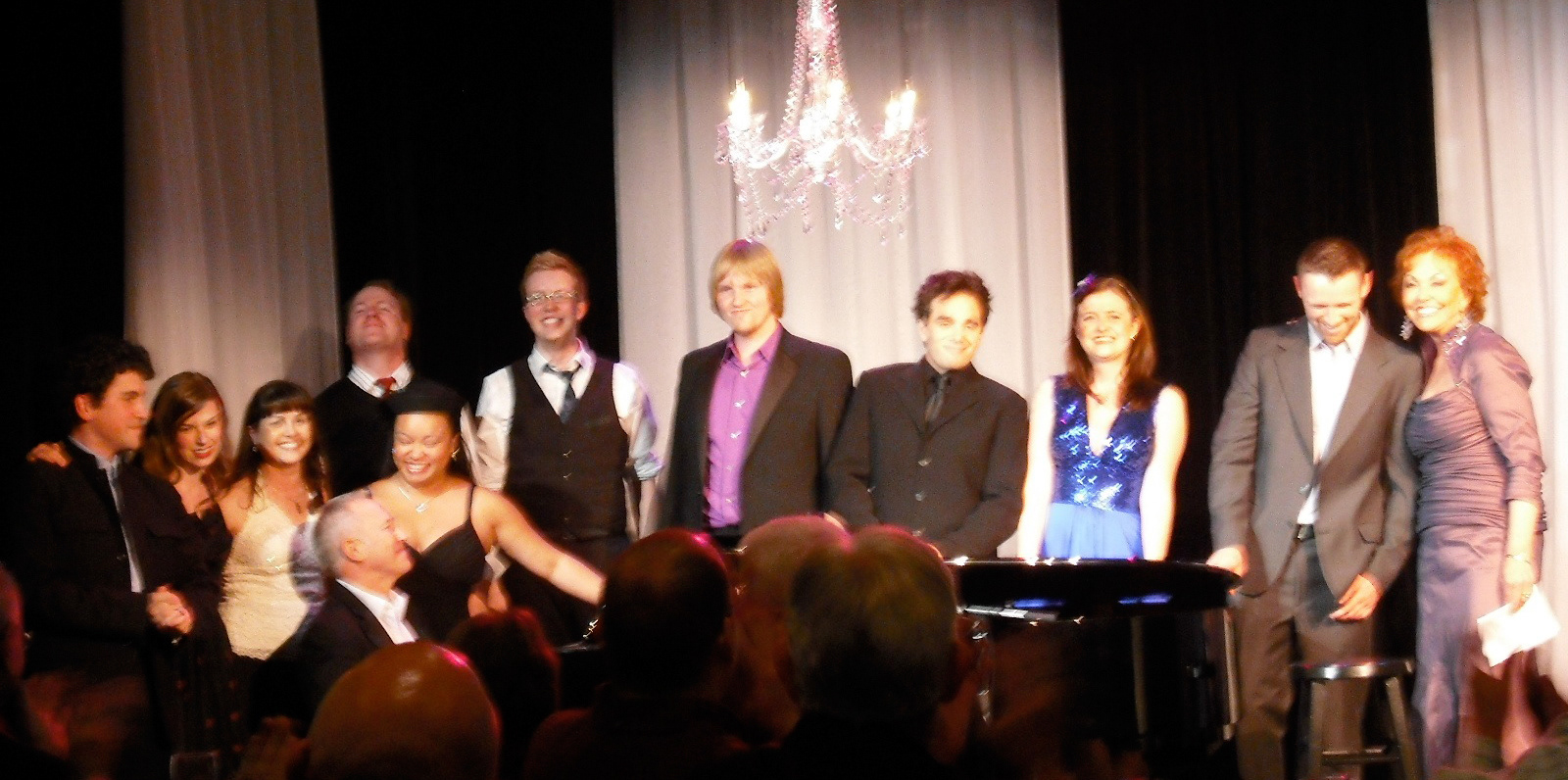 Cast of "Cabaret Tonight"
Nick Fontaine, Katie Murphy, Alison Berry, Chris King, Larry Enns, Jennifer Suratos, Russel Cripps, Chris Harvey, Danny Balkwill, Janel Snider, Riley McMitchell and Carol Jinks