Too Marvelous For Words
The cast of four took the audience on a fantastic tour of Johnny Mercer's lyrics starting with "Anyplace I Hang My Hat is Home" to the well known "Hooray for Hollywood". The singers got a chance to show their comedic skills in songs like :Goody Goody" and "Arthur Murray Taught me Dancing in a Hurry". It was a sold out house; a sign of things to come.
Too Marvelous For Words
April 2009 @ Performing Arts Lodge Theatre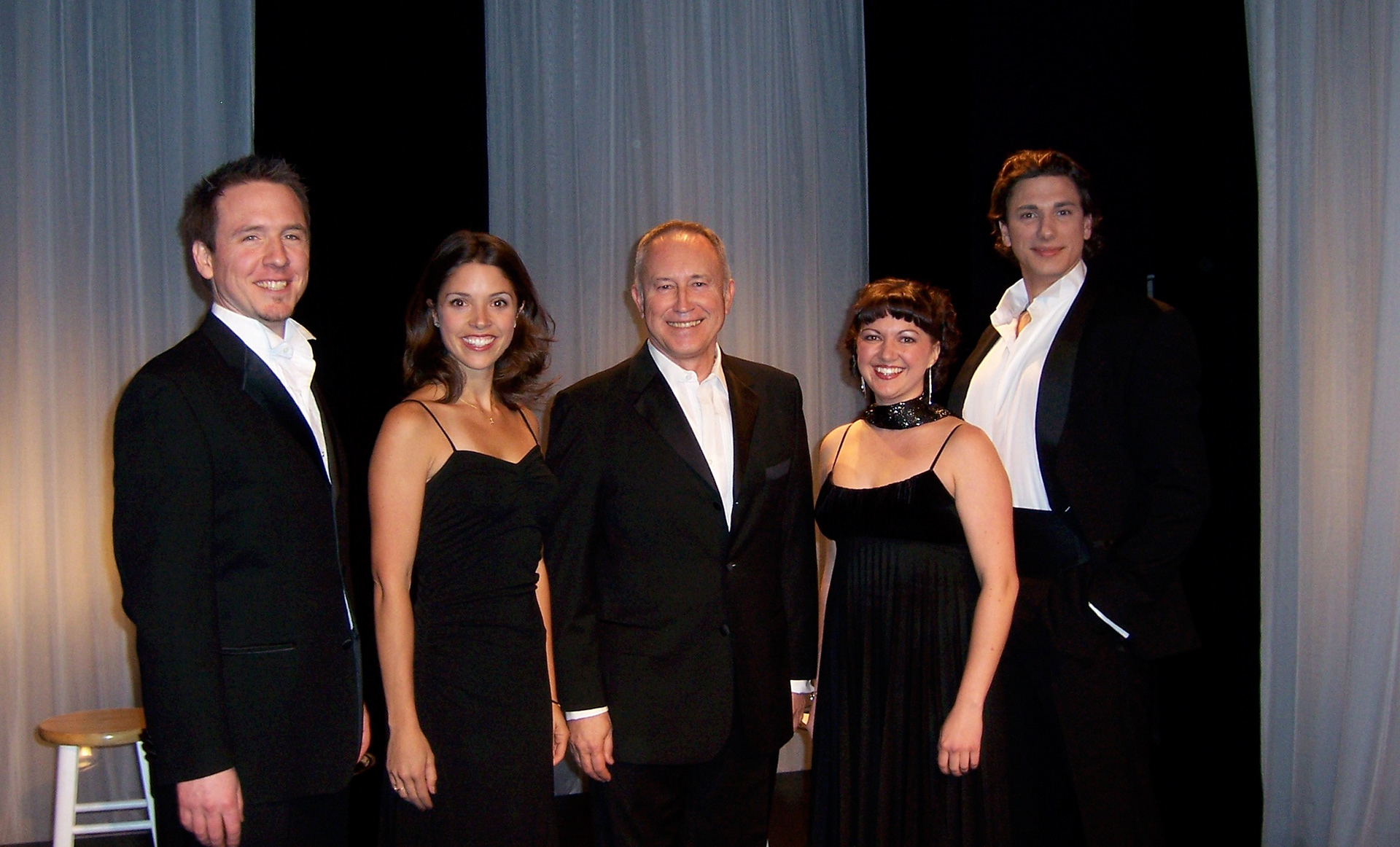 Cast of "Too Marvelous for Words" 
Geoff Campbell, Tracy Neff, Larry Enns, Alison MacDonald and Jonathan Winsby